Weather
Mid April – October:
This period is the dry season, with warm, dry days and cold, dry nights.
Weather in Peru has been shifting with the rest of the world – though there are some patterns that are fairly predictable.
Daytime temps hover around 70 degrees and night times can get down to the mid 30's during the coldest part of the night.  But as with everywhere expect some variations.  Last year there were several days during this period that were around 80 degrees.

Travel Documents: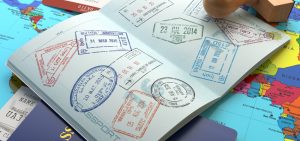 You need a valid passport to enter Peru in 2018. Citizens of the U.S., Canada, and the European Union do not need a visa.
You should carry your passport with you at all times in case of random checks.
Make copies of your passport and keep one with you (separate from your passport) in case of loss.  Also keep a copy at home and / or in a secure internet cloud in case you need to access it.
If you need a certain kind of medicine or have a health issue, you should carry your medical records.
Some people like to purchase travel insurance. To get the best coverage be sure to get your insurance 10 days after you make your trip deposit.
There are many different kinds that cover many different things and you can easily research them on the internet. Have the copy of your insurance policy easily accessible during your entire trip.
Packing Tips: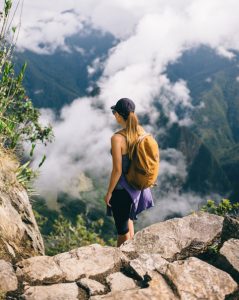 Based on the weather fluctuations – it is strongly advised to pack layers.
A fleece plus an outer shell (Gore-tex or similar) is good. With layers, you might be down to shirt sleeves at noon, then towards the end of the day, add an outer shirt, then the fleece, then add the outer jacket after dark. It may get down to freezing at night, and you might want a warm hat & gloves if you are outside.  There are LOTS of sweaters, hats, gloves, ponchos, etc available for purchase at an inexpensive rate if you find you need more – and hundreds of shops in walking distance to Casa de la Gringa if you need something.
Also – you will see from the itinerary that we are moving around quite a bit – so packing light is advised.  Casual is the standard dress in Peru so no need to bring fancy clothes.  Comfortable walking shoes are a MUST!  Ladies (and gentlemen with such proclivities) – heels of any sort are not necessary and are unadvised with the cobblestone streets and uneven terrain.  🙂
We recommend packing your favorite sunscreen.  The sun is strong at this altitude and there will be many days that we are spending outside.
More packing tips and what to bring can be found HERE:  http://mysticalodysseys.com/packing-tips/
Altitude
Cusco is at an altitude of over 11,000 feet and is the highest place we will visit.  Machu Picchu is at an altitude of about 8,000 feet.  Since we begin our trip at the highest altitude – we like to take the first day to take it easy and let our bodies adjust.  There is an endless supply of cocoa tea provided that often helps if you feel the effects of the altitude and oxygen is available if you need it.
Most people find that taking it easy, drinking plenty of water and chewing cocoa leaves or drinking the tea is all that they need to stay feeling well.  It is important to note when walking around though you may be a bit short of breath.  No problem – just take it slowly and you should be fine.
For more information about Altitude Sickness check here:  http://mysticalodysseys.com/altitude-sickness/
Since we are at altitude and will be visiting many sites where we will be walking around – we will set a comfortable pace for the group and will always make accommodations as necessary.  If you are not typically active in your daily life – if you get the chance before you leave – it might be a good idea to incorporate a walk into your daily routine before you travel.
Cusco is built on hills so you will be walking up and down many streets.  Take it at your pace and you will be fine.  The area around the central plaza – Plaza de Armas is flat and easy to navigate.
You will be sharing often very skinny streets with other pedestrians, cars, street dogs and the occasional llama – so wear very comfortable shoes and always be present while you are walking.
The food in Peru tends to be simple and delicious (and inexpensive!).  Cusco has hundreds of restaurants nearby to the hostel catering to every taste and budget so you will not have any trouble finding good food.  While Ollyantaytambo and Aguas Calientes are smaller – there are also a multitude of good restaurants at both places…. and plenty of places to find snacks.  (we love the large kernel corn on the roadside!) Beware – guinea pig is a popular food in Peru so you may see many an odd meat dish as they are often served whole.
Gluten free diets are easy to accommodate – though we find that the ancient grains that they use don't tend to inflame people who are careful about their gluten intake.
Vegetarian and vegan diets are also easily accommodated.
As we will be engaging in sacred medicine – we generally recommend a meat-free diet as much as possible as that helps the energy flow more freely through the body.  Of course – the first and only rule is to do what your own intuitive wisdom guides you to do to remain healthy for yourself.
What to eat / Food safety
Be careful when eating on your trip. Lighter, plant-based but cooked meals are most recommended during your stay. The tap water in Peru is not recommended for drinking, washing food, or brushing your teeth with. Purified bottled water is easily available everywhere, and most hotels provide it.
Shopping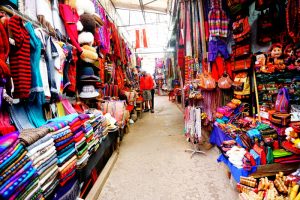 Cusco is a shopping haven.  There are all manor of clothes, souvenirs, art, gemstones, etc.  The markets in Aguas Calientes and Pisac are a colorful explosion of all kinds of Peruvian gifts and handicrafts.  There are also fun gifts such as the handmade chocolate at the Choco Museum.
Bargaining is encouraged and expected from most vendors – although some of the higher end shops will have fixed prices.
Jewelry is abundant and found everywhere with quality across the board.  There is a lovely jewelry seller named Mercedes that is invited to come to Casa de la Gringa and the quality of her work is trusted.  She can also make you pretty much anything you want – so if you see something and would like a different stone, etc.  she can do that for you.
Our Q'ero Shaman Luis and his brother Juan often have beautiful handicrafts to sell after ceremonies – that are hand made by these beautiful people and support their village.   Bracelets, hats, woven cloths and much more!
Money / Phones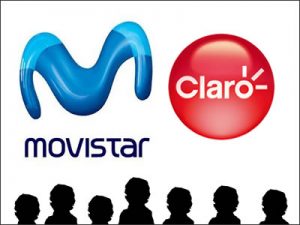 Peru uses Peruvian Sol (also called Soles <So-Less>) and it is very easy to find money exchanges near the hotels which we can direct you to.
If you want to use your phone while you are there you can get a sim card in Cusco for your phone or get an international plan before you go (like AT&T passport plan).   If you like to use apps like WhatsApp and Skype over the internet wifi is readily available although we find that sometimes the signal is far weaker then we are used to here in the states.
There are many ATM's and banks located throughout Cuzco and other destinations if you need to draw additional money.  Some of the more remote locations don't have these services so it is always a good idea to keep some cash with you.  The are often limits (like $300) per transaction at ATM's.
U.S. Dollars and credit cards are accepted in some stores and restaurants in Peru, but not all, so it is best to change your money and carry Soles.  Major credit cards are widely accepted. You can use traveler's checks in some places as well, however the exchange rate is quite high and few banks will exchange them, so you may want to avoid these.
Info on exchange rates and other tips can be found here: cuscoperu.com
Power and Electricity:
Peru uses 220 volt, 60 cycle electricity. Travelers will require a voltage converter for 110 volt devices. Plugs are typically the 2 pronged flat type found in the US, though some facilities have been noted to use the 2 rounded prongs instead.  You can check for more information here:  https://www.power-plugs-sockets.com/us/peru/

As this is a journey of personal transformation – each place that we visit is an opportunity to express your intention or honor your personal theme.   It is suggested that you take some time to contemplate your intention for this journey before you leave home so that you can create and set your direction for your adventure.  Of course – along the way – you may have the realization that your initial intention has morphed into something else.  It is perfectly fine to shift your focus as you open yourself.  Whatever is honoring your truth and is for your best and highest good is a beautiful way to walk your path in Peru.