Sacred Service
Sacred Service is a very powerful and mysterious practice. Through sacred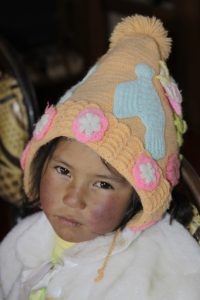 service, we immerse ourselves in the flow of grace which brings about our own spiritual and personal transformation.
It is a gift we give to ourselves, as well as others. In Eastern traditions, this is called Seva, and is one of the most powerful and sacred paths to enlightenment.
We believe being of "loving service" is a sacred pathway to experiencing Spirit's Presence; and creates an opening for us to realize divinity within ourselves.
As this is a journey of transformation – we will end our trip with service to some of Cusco's neediest children and families – as a way of putting into practice the grace that we will feel at the end of this shamanic journey.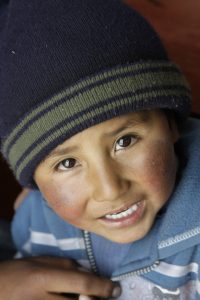 We will be volunteering at the Hogar de Menores girls orphanage in Cusco – the activities will include playing with the kids, helping them with homework  and their English, cooking a meal for them and creating a group art project.  It will be a heart-opening highlight of your journey.
Items to bring include clothing (practical tops, pants, jackets, sweaters, shoes, pajamas), personal items like hair accessories and lotions, games, art supplies etc.
*** Note – there is a greater need for "practical" clothing then anything fancy.
Information about the orphanage:
The name of the orphanage is Hogar de Ninos San Judas in Cusco – a facility created to help the poorest of the poor – and sadly – victims of abuse.   It is a government funded facility – which means that there are very few resources available to them other then meeting basic needs.
It is home to about 40  sweet Peruvian girls between the ages of 6 and 17.   San Judas is a place for girls whose families are unable to properly take care of them, many of the girls were rescued from violent homes, where relatives abused them or abandoned them to seek a better future elsewhere.  San Judas is all they have to call their own.
An account of the orphanage from a volunteer:
There was one lone shelf of broken toys and games the girls have to play with when not given tasks such as carrying stacks of wood to an overflowing pile of trash, sweeping the floors, washing the windows with old pieces of newspaper, hand-washing and hanging the few articles of clothing they have and scrubbing away the residue left by the chickens that roam their backyard. When the girls aren't busy with the variety of adult tasks they are constantly given, their choices for a sense of a childhood remain painfully low.
I bought the girls some paper, markers and colored pencils. With a mere $14 (37 soles), I was able to spend the next morning at a table with smiling and overjoyed girls finally given the freedom to use new crafts that wouldn't hinder the painfully small amount of personal supplies they have.
Here is a list of the girls  and their clothing sizes.
(Click and it will get bigger)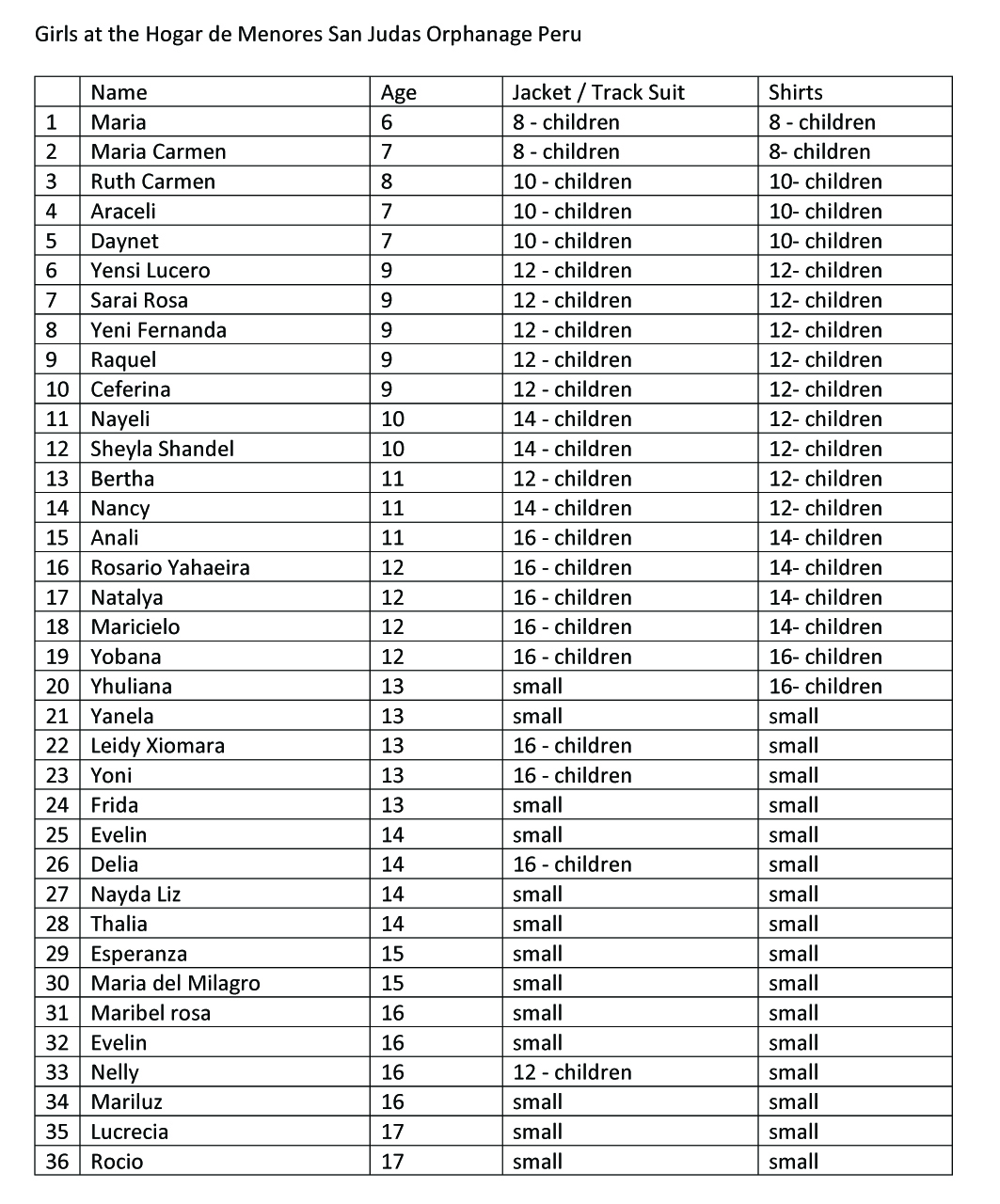 Some photos of the facility and the girls
Some Blogs about experiences at the orphanage:
https://www.medlifemovement.org/blog/item/187-a-visit-to-the-san-judas-chico-home-for-girls.html
https://www.medlifemovement.org/blog/item/278-dreams-and-hopes-the-girls-from-san-judas-chico-orphange.html