Day 8: Wachuma Ceremony
(Saturday, June 29)
Group Ceremony at Mountain House.
Evening walk to surrounding Monkey Temple ruins complex, the heart stone and the portal.
Group dinner at Mountain House.
After dinner fireside gathering.
Overnight Mountain House.

Ceremony and Monkey Temple
Immerse yourself in another magical Wachuma ceremony and deepen your inner transformation
** Luis will be available to do personal cocoa leaf readings after the ceremony (optional $65)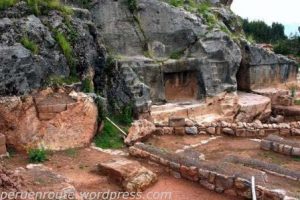 Afternoon walk to explore the adjacent Temple of the Monkeys (Kusilluchayoq).  It is a sacred place where offerings take place even today. In a lower section, just underneath the stone with the monkey carvings, there is a small cave which has a piece of rock attuned to the heart chakra.  Special portal and energetic spots.
Links:
Temple of the Monkeys in Cusco
http://www.casadelagringa.com/healing-plants.html
psypressuk.com/2012/01/17/an-interview-with-lesley-myburgh-an-andean-huachumera-san-pedro-healer/
Gallery: