Day 1:  Journey Begins in Cusco – The Center of the Inca World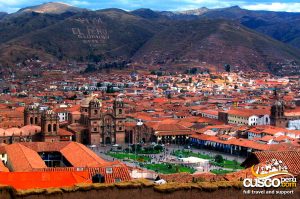 (Saturday June 22)
Arrive in Cusco – Transfer to hotel (Casa de la Gringa).
Day at leisure to acclimate to the altitude and explore the cobblestone streets of Cusco.
We recommend resting.
Late afternoon Opening Circle with group then a magical Despacho Ceremony with Q'ero Paco (Shaman) Luis.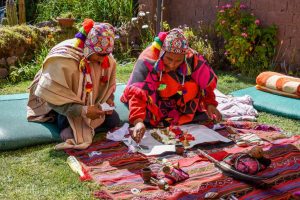 Despacho Ceremony – A despacho is a prayer bundle used for hundreds of years by the high shamans of the Q'ero lineage. Used as an expression of gratitude, to heal physical and emotional ailments, to restore balance or make a specific request of the spirit world. The despacho holds symbolic elements and the prayers of the participants. And becomes a living prayer that brings energy shifts and healing.  We will use this magical ceremony to solidify our intentions for our own spiritual voyage.
Q'ero Paco (Shaman) –  Are said to be direct descendants of the Inca people and are indigenous bringers of light, balance and reverence for Pachamama (Mother Earth).  A people whose existence is to promote healing and well being to all.
Hosted Group Dinner at Shaman Vegan – where we will have dinner and receive a special Welcome Message from Shaman Mallku.  Unique presentation about the mysteries of the sacred sites, the archeological messages from the ancients and the mystical archeo-astronomy of Cusco –  in preparation for our exploration tomorrow.
Overnight at Casa de la Gringa.

About Cusco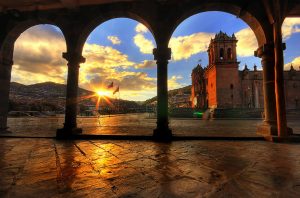 Cusco is a beautiful city in an incredible location.  Surrounded on all sides by the majestic Andes mountains – you will love exploring its cobble-stone streets and shops.
Cusco was laid out in the form of a puma, the animal that symbolized the Inca dynasty. The belly of the puma was the main plaza, the river Tullumayo formed its spine, and the hill of Sacsayhuaman its head.
The meaning of the world Cusco comes from the Quechua world meaning "navel" attributed to the "Center of the World".
Cusco is a combination of the ancient Inca capital and the colonial city it became after the Spanish invasion.  From the Incas, it preserves impressive walls of meticulously cut granite, streets running within the walls, and many Inca ruins.
The bustling Plaza de Armas and surrounding streets are full of colorful shops, sights and delicious restaurants.  Easy to explore on your own.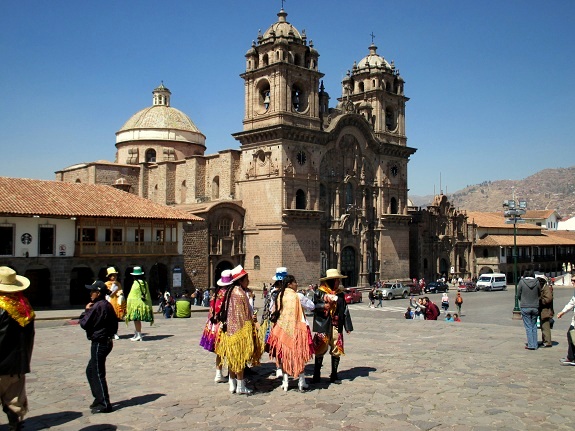 Plaza del Armas, a lively urban gathering place offering colonial arcades, a cathedral & central fountain.  It is the heart-beat of central Cusco with shops, restaurants, historic cathedral and La Compania, is a Jesuit church built in the 16th century.
Links:
Despacho Ceremony
https://thefourwinds.com/blog/shamanism/what-is-a-despacho/
http://www.heartstonehealing.com/despacho-ceremony.html
Place
http://www.casadelagringa.com/
Gallery: