Day 1:  Arrive Cusco – The Center of the Inca World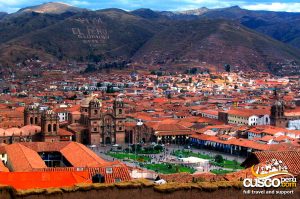 (Sunday, June 24)
Arrive in Cusco – Transfer to hotel (Casa de la Gringa).
Remainder of day at leisure to acclimate to altitude and explore the cobblestone streets of Cusco.
Dinner as a group at Green Point vegetarian restaurant – or restaurant suggestions provided.
Opening circle with group.
Overnight at Casa de la Gringa.

About Cusco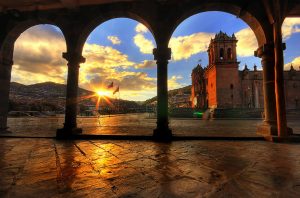 Cusco is a beautiful city in an incredible location.  Surrounded on all sides by the majestic Andes mountains – you will love exploring its cobble-stone streets and shops.
Cusco was laid out in the form of a puma, the animal that symbolized the Inca dynasty. The belly of the puma was the main plaza, the river Tullumayo formed its spine, and the hill of Sacsayhuaman its head.
The meaning of the world Cusco comes from the Quechua world meaning "navel" attributed to the "Center of the World".
Cusco is a combination of the ancient Inca capital and the colonial city it became after the Spanish invasion.  From the Incas, it preserves impressive walls of meticulously cut granite, streets running within the walls, and many Inca ruins.
The bustling Plaza de Armas and surrounding streets are full of colorful shops, sights and delicious restaurants.  Easy to explore on your own.
Links:
http://www.casadelagringa.com/
Gallery: