Clarity of Vision & Heart
An incredible opportunity to open your heart, increase your vibrational frequency and super-charge your 2020 Creations!

January 4 – 5, 2020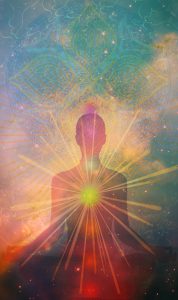 Includes:
Heart Medicine Journey
Fire Ceremony
Osho Tarot "Year Ahead" Take Home chart
Runes for 2020
Animal Spirit guidance
Dinner
Breakfast
Come with your 2020 intentions – leave with heightened awareness, increased vibrational frequency and a road-map for the new year!
A VERY Special Energetically charged weekend – surrounded by the  magic and love of a beautiful, sacred community!
Ceremony is limited to 12 participants.

Heart Medicine:
Cosmic Timing:
2020 will be a massive time!  In January 2020, Saturn and Pluto will be forming an alignment and the massive energy burst will greet us.  Are you ready?
(more on the cosmic energies of 2020 below)
Heal your body and expand your mind.
Dissolve the barriers between body, mind, and spirit.  This medicine expands awareness to include all parts of the body, all aspects of the mind and the higher reaches of spirit. This permits a kind of reconnecting, a remembering of the totality of our experience and access to forgotten truths with a deep comprehension of divine compassion.  Discover the hidden messages that your health and your heart have for your consciousness.
Compassionate Community:
 There is inherent power in the group energy formed by healing circles.
The presence of a small group of like-hearted individuals participating in ceremony together has the power to "turbo-charge" your experience and results.
When healing and "spiritually expanding" thoughts are sent together by a group of individuals, they are automatically uploaded to energy grids. The grids receive the thoughts to form an exponentially powerful energy pulse which can be utilized by all connecting to our own divinity.
Food / Accommodations
Dinner: A custom-tailored protein drink will be provided following the ceremony.
Breakfast:  A vegetarian breakfast of fresh healthy foods will be offered on Sunday morning.
Herbal teas and high-vibrational water are available throughout the day
Sleeping will be in in shared communal spaces.  Some air-mattresses and comfortable sleeping cushions are available.  Journey experiencers are encouraged to bring their own bedding to maximize individual comfort.
Circles:
Opening and closing circles will be offered to set intention and provide follow-up and energy charging!
Schedule:
Saturday:
9:00 – 10:00:   Participants arrive
10:00:  Opening Circle
11:00 – 6:00:  Medicine Journey
7:00 – Dinner
8:00 – Fire ceremony to release the old-patterns and welcome the new
(Jacuzzi will be available after for anyone that would like to soak under the stars)
Sunday:
9:00 – 10:00:  Breakfast
10:00 Closing Circle
10:30 – 2:00:   Pulling cards for the new year – Osho Tarot (for an overall 2020 reading and monthly guides), Animal Spirit and Rune readings for 2020
Donation:
$100 per person inclusive
Where:
Casa Expansive Escondido
Participation:
This event is by invitation only.  If you have someone that you would like to bring – please let us know.

Excited to create magic together!
Much love and light,
Michael & Dona
Cosmic Energies for 2020:
2020 will be a massive time. In January 2020, Saturn and Pluto will be forming an alignment and the massive energy burst will greet us.  Are you ready for it?
The alignment will not only set the dominating tone for the year but it will also be a major boost for our soul. The energies are aligning to bring about harmony on our blue planet, Earth.
There are many important and drastic alignments that will occur in 2020.  2019 is the transition – it is preparing us to accept this new energy.  2020 will be the time when we have a boost in our vibration levels, an increase in our conscious self.
Our energy will be combined and we will be thrown upwards to reach spiritual heights. It is called ascension – a movement towards the light.
But there cannot exist light without some bits of darkness.
2020 does not come as a fix to the darkness around or in us.  Rather, it arrives as a way to rise above that darkness.  It is all about not falling but staying above it. Due to this, darkness will not reach us – it will drop itself.
Unlike light, which is 'light' in essence, darkness is heavy. Unless we rise and let go of it, it will keep holding us back, tied down to the ground.  Hence, in 2020, we are supposed to let it all go. Shed some of the darkness, feel the light, ascend.
Let's unpack right now – let's make a move to be truly light. 2019 comes as a way to let go.
We have already seen it happen. January to May has been a pattern of releasing – or letting go. January was marked by the Blood Moon Eclipse. Three super moons followed. We had two Full Moon happening on the same sign, and then there was the seasonal Blue Moon.
These are not coincidences. The full moons show a theme of letting go and revealing something about us. It is about shedding. It's a good thing to let a former relationship shed away. Negative talks never do any good – let it go.
Find your 'light' self. Surrender yourself if you have to – surrender yourself to the present. Remember, the past holds no value and the future is yet to arrive. You will survive.
Everything can be questioned. Everything will be reviewed. Everything you knew will change. 2020 is all about transformation. It is about changing from within and watching the changes happening on the outside. The world will not be the same as before.
Of course, 2020 changes won't happen suddenly. Everything about it is happening all around us. Within us. We don't see it yet because the effect is minute. In the year 2020, the effect will become massive and we will spot it.
March 2019 has been the most significant month. Others are coming by. Look out for September and October and also December of 2019.
These months are all about change – about questioning who you are and how you can transform yourself. These months, you will understand what will happen to you on a personal as well as on a global level.
The effects will be long-lasting and will trickle into the next year, 2021. Ascension and energy level interactions will break us free from routine thinking and give us some fresh perspective too. Now we can stop drowning in the dark and truly get up and reach out for the lights.
Here is a message that you might align with:
I'll rise up. I'll shine. My soul may be on earth now but ascension is coming towards me. I'll keep rising and let go of any negativity present within. I acknowledge , with love, all of the beauty of me.

I have lived my life, and I had made choices I may not make again. But life has no beginning or end. It is about me and how I make it my best. And now, I will do so and am grateful for it. I honor my life.
Make your life truly amazing.
(from consciousreminder)